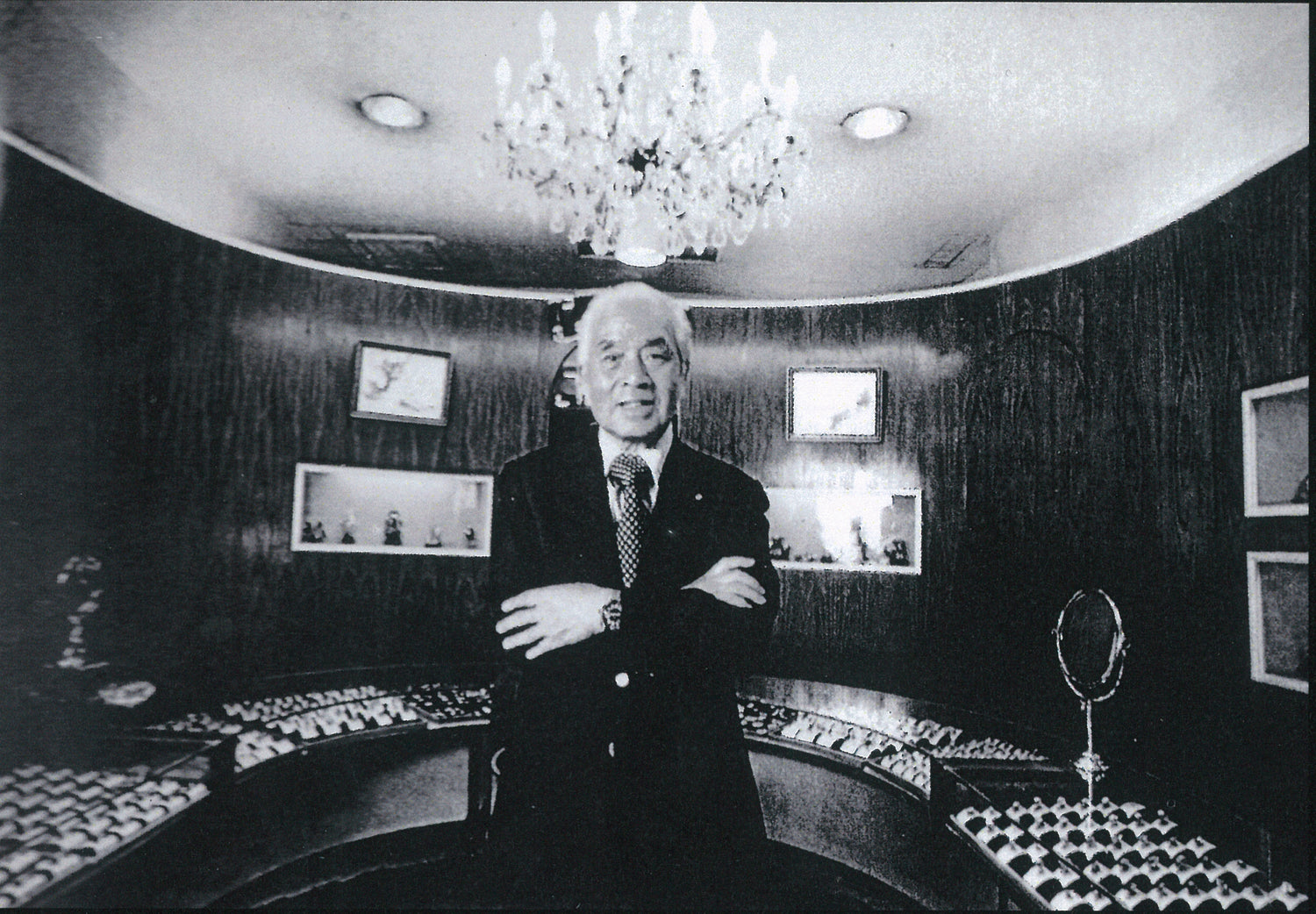 The History of 金星
K. S. Sze & Sons is the longest-running business
in the history of Hong Kong's 5-star Mandarin Oriental Hotel.
Over the decades, it was here where a time-held tradition developed among Hong Kong Society: custom-fit to perfection stringing of South Sea Pearls at K.S. Sze & Sons — followed by High Tea at the hotel's world famous Clipper Lounge.
This is our story.
STELLAR MOMENTS
The special moments that mark K.S. Sze & Sons' cosmic 100-year journey that started in Shanghai in 1923, including its longstanding commitment to giving back to Hong Kong, where its star shines brightly.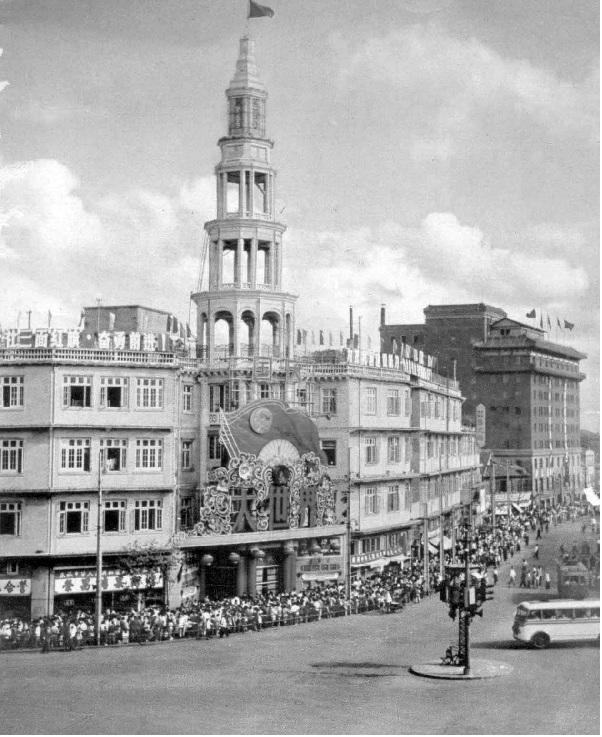 The Genesis. The glittering jewelry stores in Shanghai, the "Paris of the East", sparked a curiosity in Mr. K.S. Sze to learn the intricate craftsmanship that went into creating the spectacular jewels he admired. In 1923, whilst still a teenager, he had a destiny with fate when a kind jeweler took him under his wings as an apprentice.
The Big Bang moment. Mr. K.S. Sze started his lifelong dream of creating fine jewelry by opening his first shop on the corner of the famous Nanjing Road and Shanxi Road in Shanghai. His belief in maintaining "faithfulness and integrity" for the Company set the tone for an enduring business.
Four Great Department Stores
An instant hit. K.S. Sze & Sons was an instant hit. It grew. And grew. It grew based on high standards
and creative designs. And it stayed. How?
By simple word of mouth. The Company
drew many patrons. The appointment as
official authorized gem supplier to the "Four
Great Department Stores" in Shanghai and
the powerful gold establishments further
burnished its reputation.
The Pearl of the Orient beckoned.
Mr. K.S. Sze relocated to Hong Kong in the late 1940s and started anew. He named a tiny, single kiosk in the Central district K.S. Sze & Sons 金星, charting a new course for his fine jewelry business.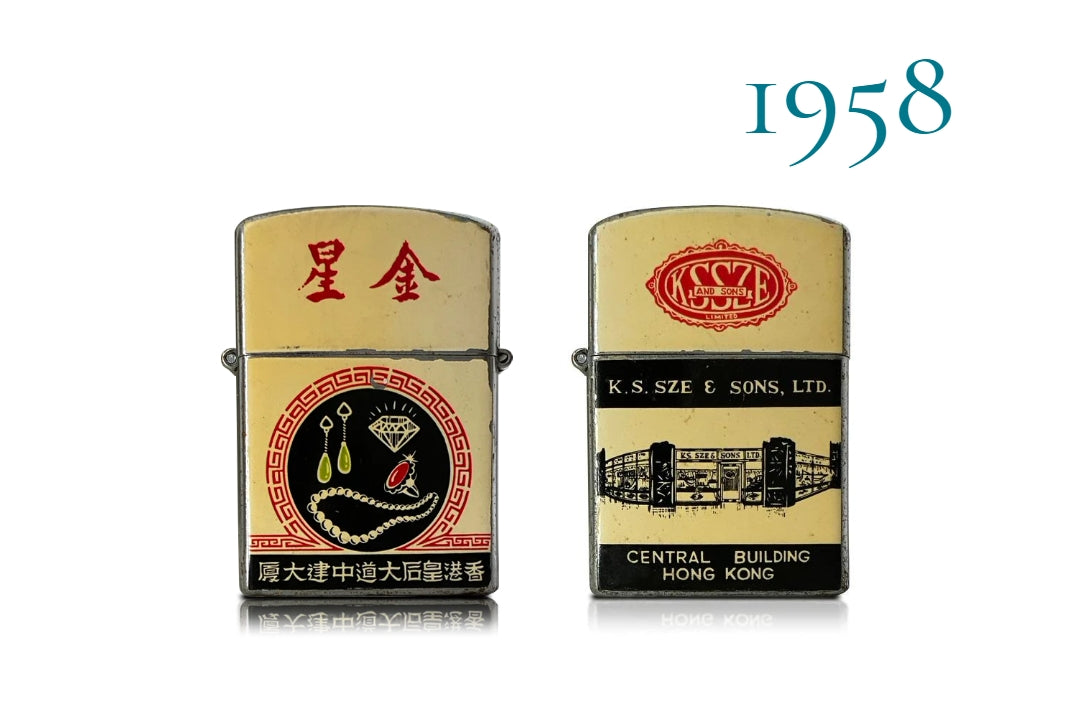 Rising prestige.
Renowned for his knowledge and expertise, honesty, fair price, and kindred care for his clients, Mr. K.S. Sze quickly built a stellar reputation in Hong Kong. He moved K.S. Sze & Sons to the prestigious Central Building to serve the needs of a burgeoning clientele.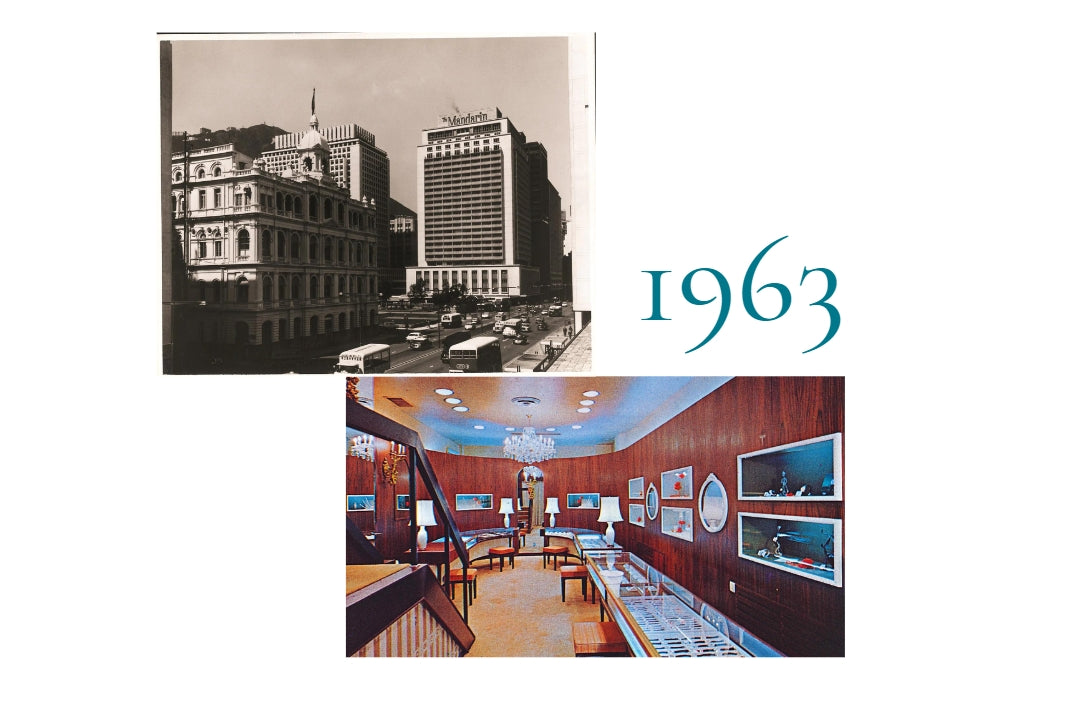 Only the best.
K.S. Sze & Sons opened a second boutique in Hong Kong at The Mandarin Hotel (later to become The Mandarin Oriental) in 1963 when the iconic 5-star hotel opened with seven of the city's best retailers under its roof. K.S. Sze & Sons represented the jewelry category, where it continues to shine today.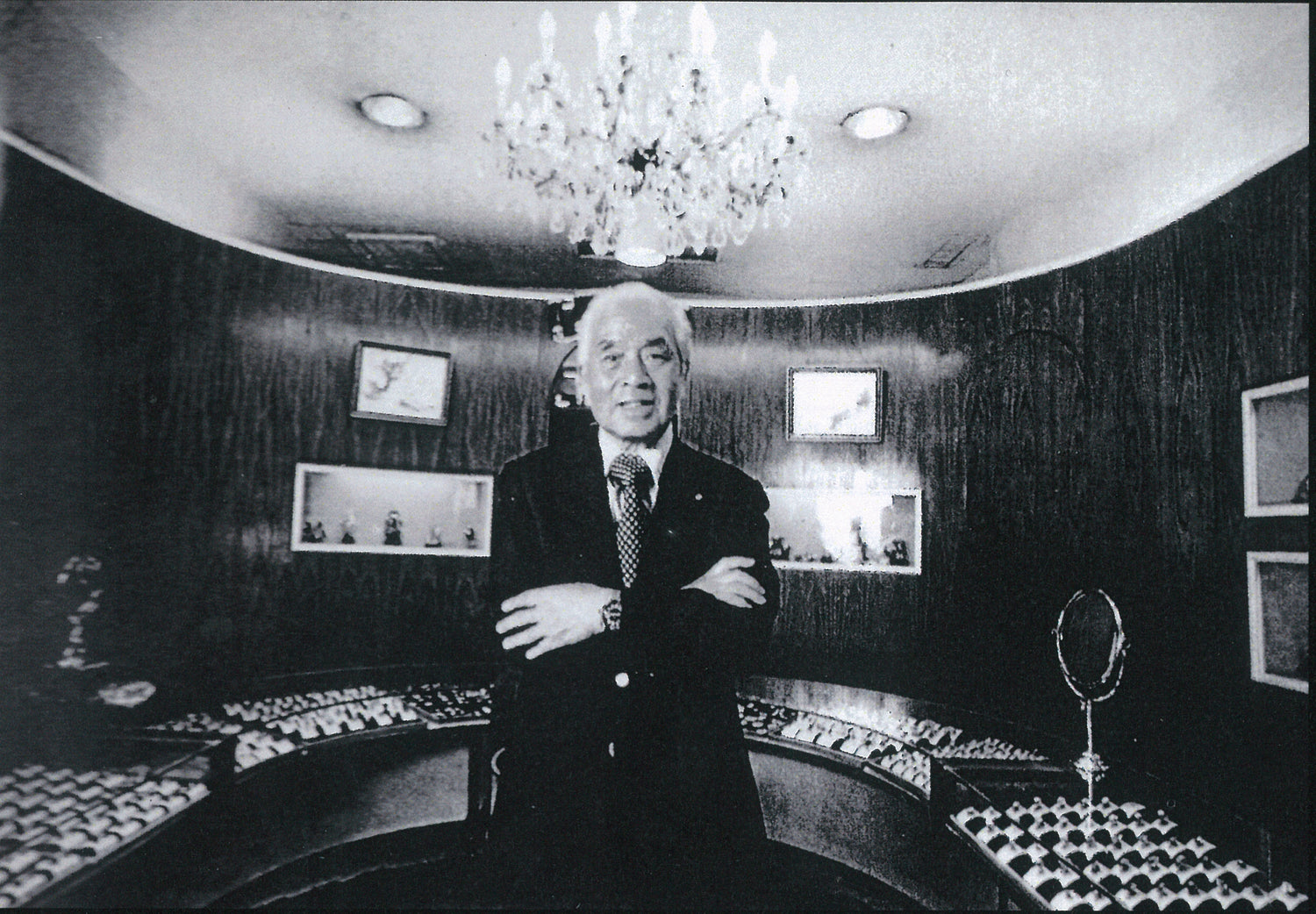 One Piece Only
Single-piece rarities. Mr. K.S. Sze's reputation for deeply personal insight, expression of client respect
through design, and supplier relationships that were forged by integrity and trust, delivered
value to patrons around the world. Word spread, with every one of kind piece, with every happy returning client. Featured as a must shop
destination by New York Times, Tatler, Entertainment Tonight, Mr. K.S. Sze welcomed
Kings and Queens, Princesses, and former presidents, and prominent families looking for enduring jewelry that emphasized family heritage — by way of multigenerational family
jewelry collections.

Celebrity clients included the late and
glamorous Princess Diana, the comedic genius
Charlie Chaplin, Barbara Walters and the King
of Nepal.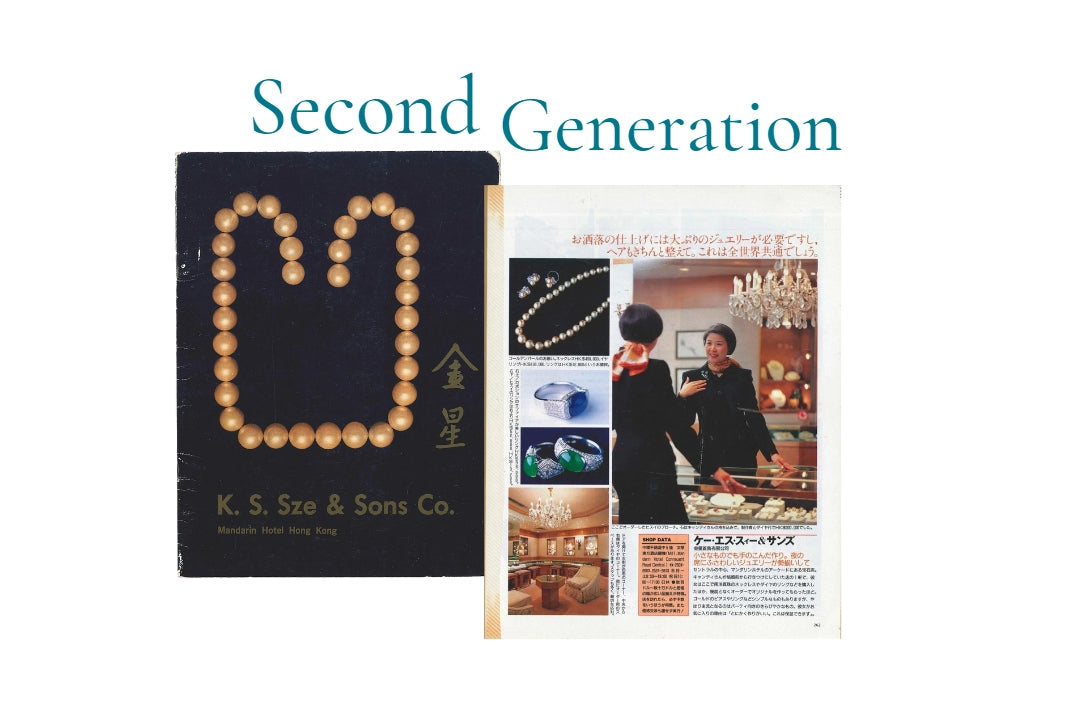 Building a legacy.
In a single generation, K.S. Sze & Sons had transformed itself from a curbside kiosk into the jeweler of choice for Hong Kong's finest. It is a testament to the industrious immigrant spirit, as the story of K.S. Sze & Sons continues into the next generation.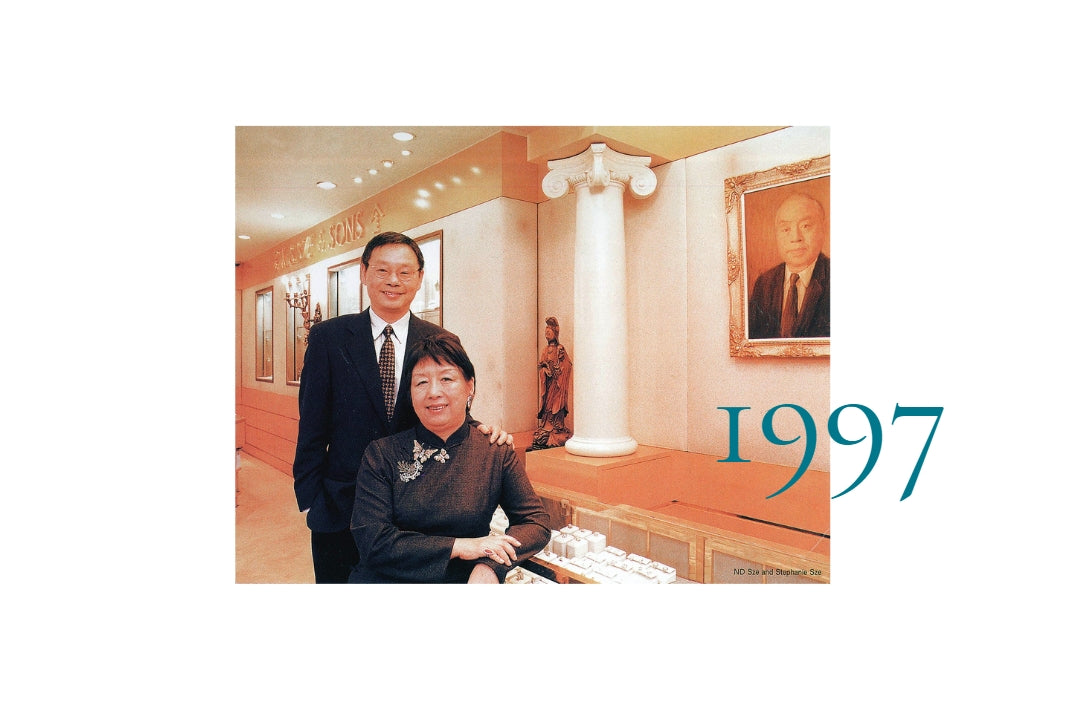 Changing of the guard.
Dr. Nien Dak Sze, a Harvard-educated Planetary Scientist, perpetuated his father's legacy with single-piece rarities, bespoke and everyday jewelry, and exclusive representation of international brands like The House of Fabergé and Vhernier of Milan.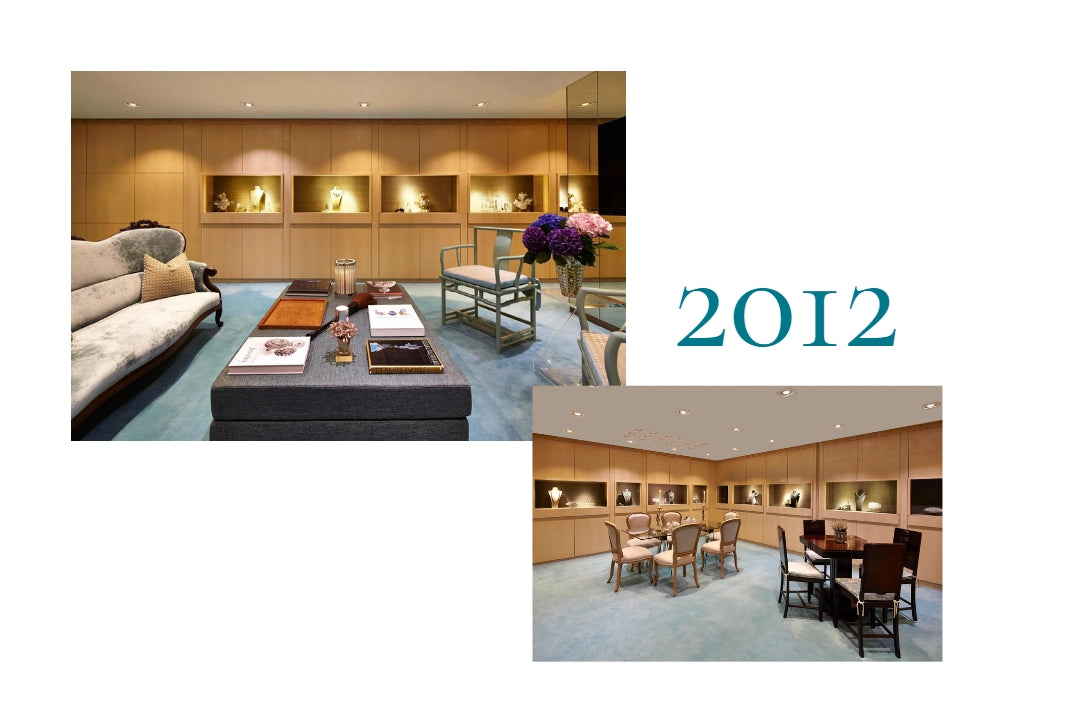 Scaling new heights.
K.S. Sze & Sons opened an exclusive Jewelry Showroom on the top floor of Alexandra House in Central.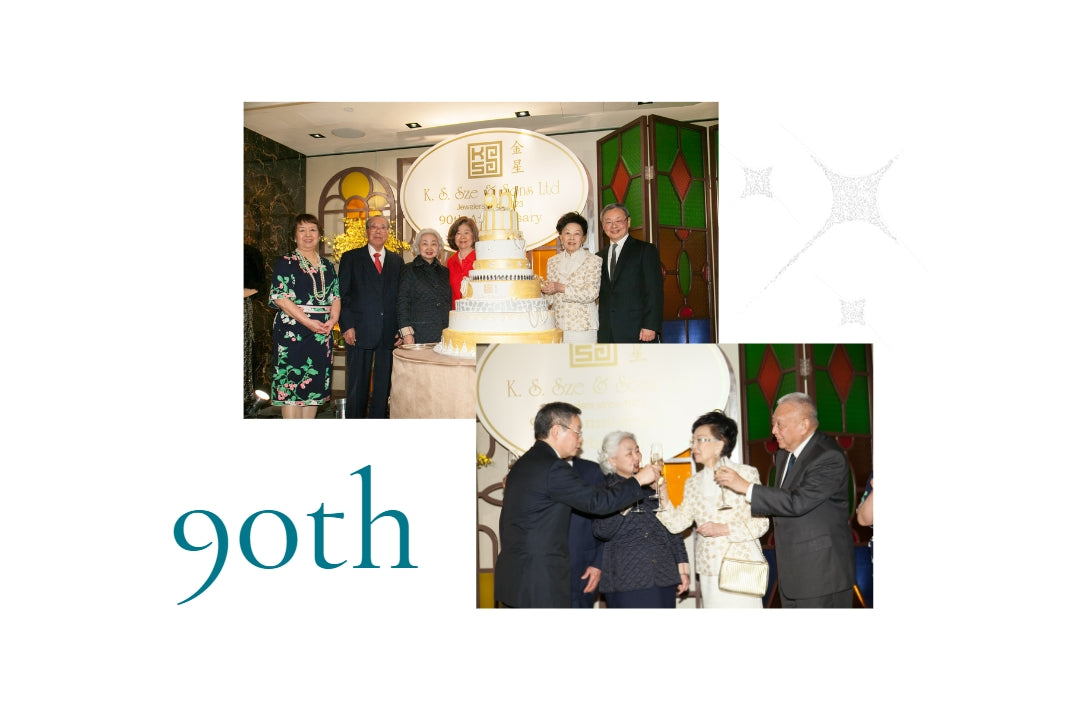 A constellation of diamonds and emeralds.
K.S. Sze & Sons celebrated its 90th anniversary in 2014 with a star-studded cast of family, friends and clients.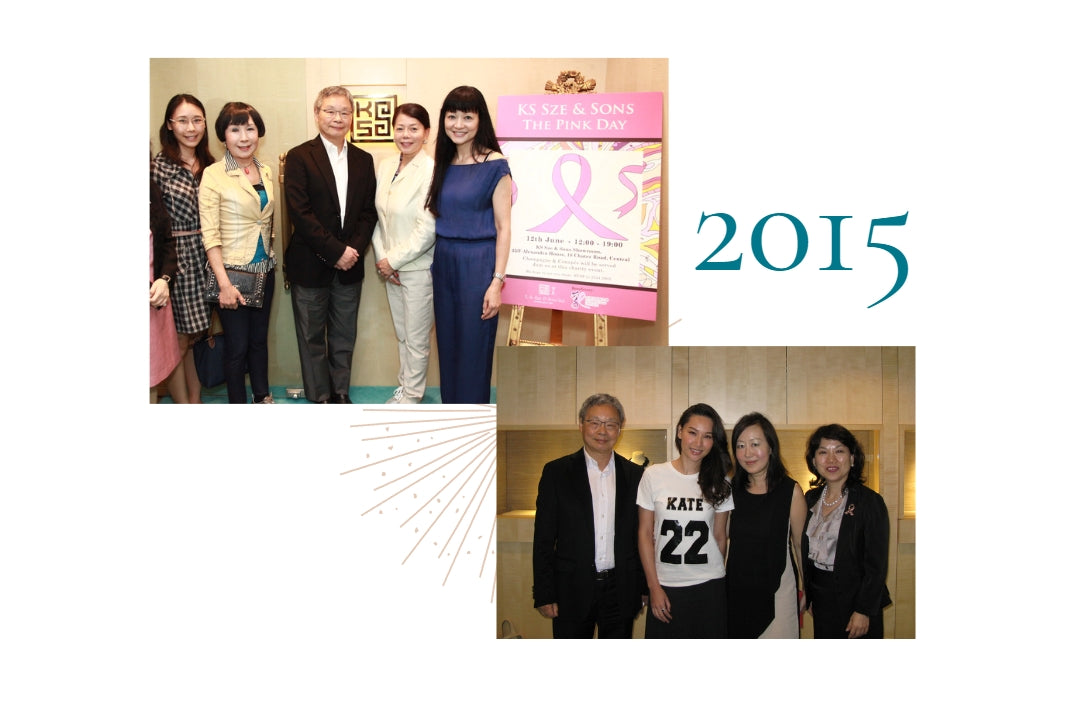 The Pink Day.
K.S. Sze & Sons supported the Hong Kong Breast Cancer Foundation with a charity auction of custom-made jewelry and a pink-themed scarf designed by a young lady for the occasion.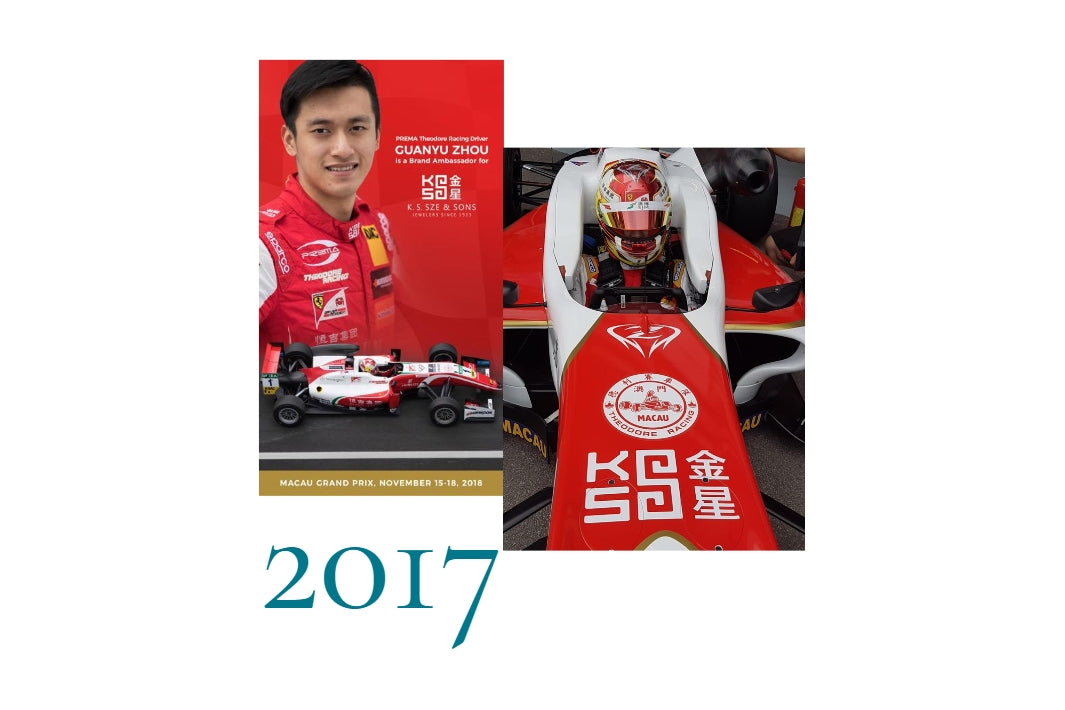 Racing Planet Earth.
K.S. Sze & Sons stepped into the adrenaline-fueled world of FIA racing by sponsoring Zhou Guanyu, the first Chinese racing driver to compete in Formula One. The Maison also supports Macau's Charles Leong in Formula Four racing.
Button label
Crazy Rich Asians
Named the "go-to jeweler" in the international bestselling novel "Crazy Rich Asians", K.S. Sze & Sons took the opportunity to present the Hub Ball with the star of the Hollywood blockbuster Henry Golding and celebrities in attendance. The proceeds of the successful fundraising event went to The Hub Hong Kong to give children experiencing difficult circumstances an equal opportunity to become valuable community members.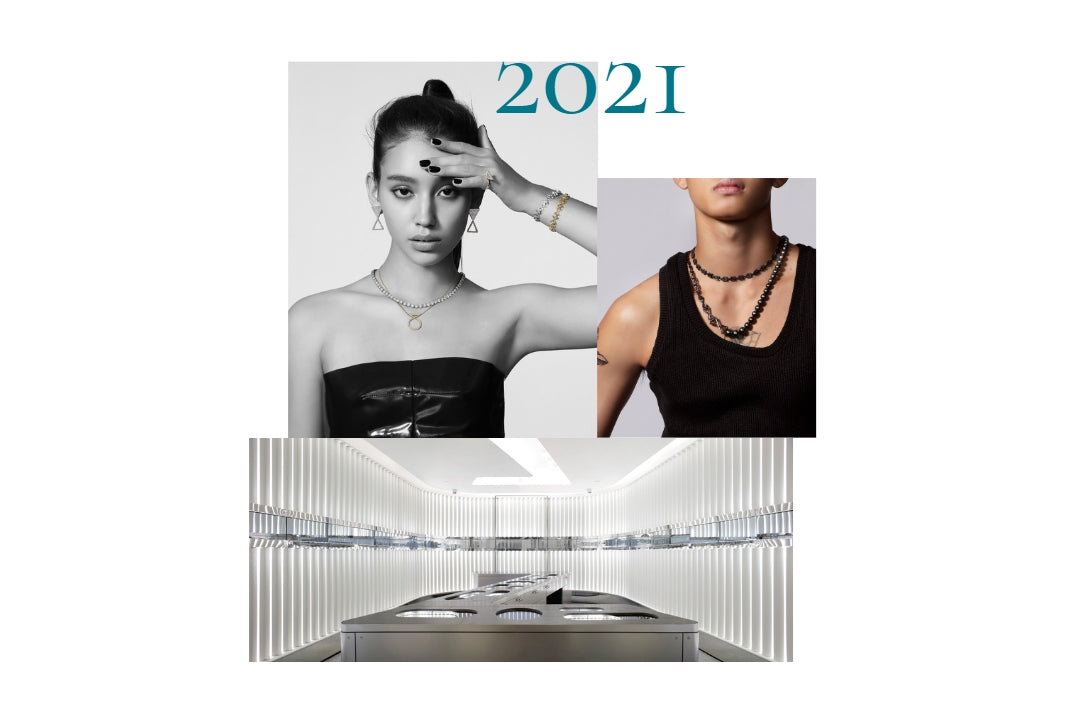 A New Universe.
K.S. Sze & Sons launched ZNS Jewellery with co-founder and internationally acclaimed brand designer and artist Alan Chan. The new brand's avant-garde, forward-looking and genderless jewelry for millennials explores new dimensions through collaborations with like-minded visionaries.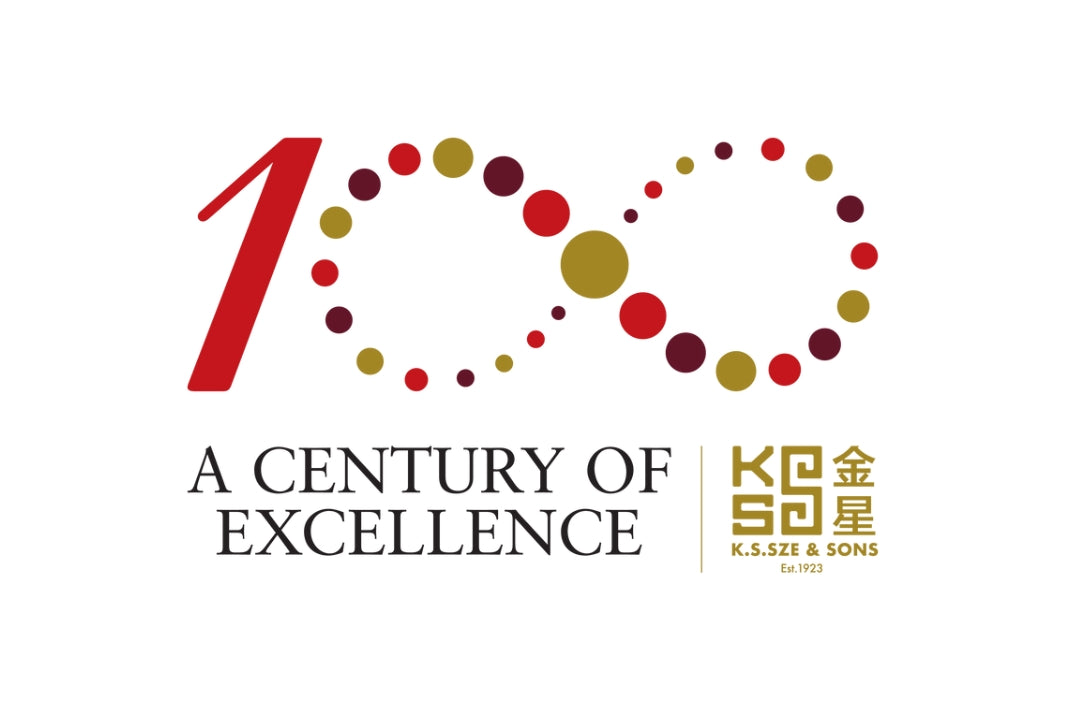 100 Years of Excellence.
K.S. Sze & Sons marks this major milestone for the centenary brand with a series of 100th-anniversary events and activities celebrating its past success while looking ahead to the next century.